Info
This is a very special and exclusive not for resale and not like the others. This was given away during a special event in 2005 and it was the only way that you could obtain this wonderful item.
It is not a game or demo of any sort, but just a super cool video loop of the upcoming game "Twilight Princess" for the Nintendo Gamecube. This makes it even more unique than anything else. There is no indication of it being not for resale, so this is a special/extra item to any not for resale collection especially Zelda collectors.
Not only you received the video cart, but it also came in its unique Zelda sleeve as well as its own protective case.
More Photos
Here is the front of the unique Twilight Princess trailer sleeve.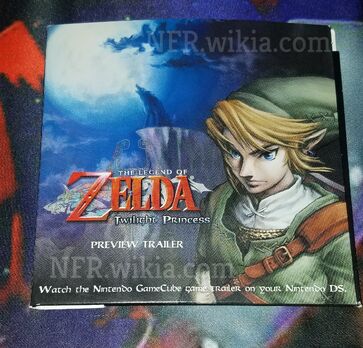 Here is a photo of the back of the sleeve.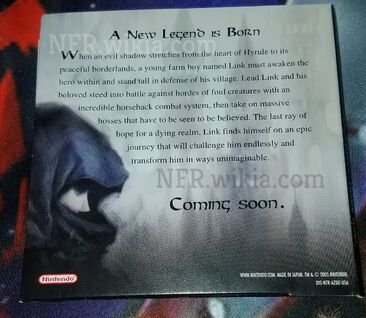 Here is a photo of the inside of the sleeve. As you can see, the game snugly fits inside a slot inside a protective case.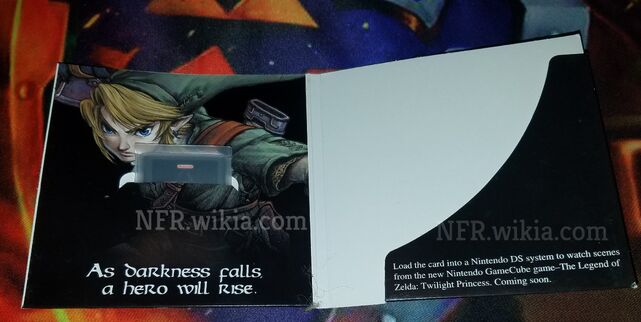 Community content is available under
CC-BY-SA
unless otherwise noted.